During last two weeks holiday, I didn't waste my time go to shopping or hanging around with friends. Yeah! I become a volunteer at DanJiangDiZiGui Centre (丹江弟子规教导中心). I used to teach children from 5-12 years old on how to respect parents, teachers in school, eating attitude, attitude when sitting etc.
Below are images I took at centre.

Main Hall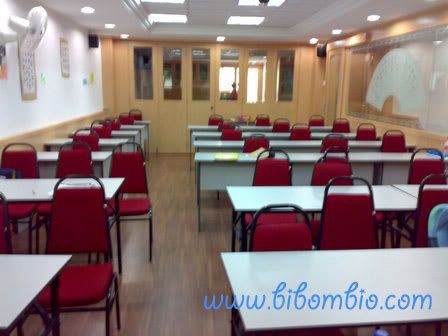 Teacher with children



描红session



Study time scene



Pay respect to Confucius - bow 3 times



Dining Hall at Vegetarian Shop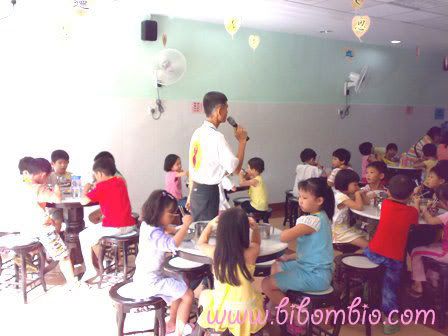 Mr Lim teach children how to use a pair of chopstick.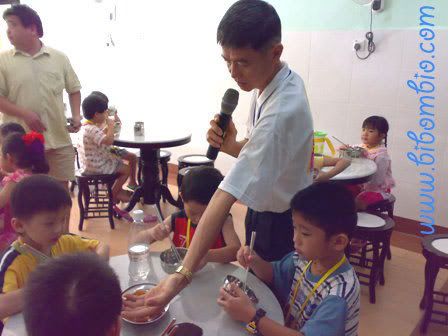 Hmm...



Yummy!



Good boy and good girl!



Parents talk on DiZiGui.



"Sit properly when eating!"



感恩词 - 感谢父母养育之恩,感谢老师辛勤教导,感谢同学关心帮助,感谢农夫辛勤劳作和所有付出的人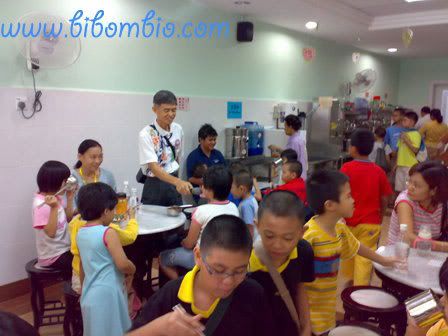 Say "Thank you"



Uncle Chow very hygiene.




I enjoyed became a volunteer there. All the volunteer there are like my new family like. I feel very happy with them, if I have chance, i will contribute more at DanJiang.